It has been a busy day working on Dave Colburn's campaign. But I got home to make a crappy supper that no one liked (stirfry). I have to go out soon to do the things I did not do during the day such as pick up groceries and return books.
I am pooped out.
I don't know how people do this election business.
I needed to have a nap in the afternoon but they have no place to nap in the candidate's office (it is full of signs to elect Dave Colburn).
When I get home I find that the company is here again. It is creeping me out.
Visitor Analysis & System Spec
Referring URL:

(No referring link)

Host Name:
Browser:
Rippers
IP Address:
204.68.144.233 — Lockheed Internet Problem 2
Operating System:
Unknown
Location:
Denver, Colorado, United States
Resolution:
Unknown
Returning Visits:
0
Javascript:
Disabled
Visit Length:
Multiple visits spread over more than one day
ISP:
Lockheed Martin Corporation
Navigation Path
Date
Time
WebPage

(No referring link)

4 Oct
06:19:

25

(No referring link)

5 Oct
20:51:

54

(No referring link)

7 Oct
11:27:

50
Host Name
- Red text is the user's host name.
Web Page
- Grey text is the webpage visited.
Referring Link
- Green text is the referring link
Exit Link
- Blue text is the exit link.
Download
- Brown text is the download link
Maybe they don't like me mentioning that poor woman who is trying to avoid giving her census information because Lockheed Martin Corporation was in charge of the information technology.
She's a pretty gutsy woman and she doesn't give a darn if she goes to jail.
Maybe there still is democracy in Canada?
http://www.thestar.com/news/gta/2013/10/01/toronto_woman_ready_to_go_to_jail_over_census_fight.html
Toronto woman ready to go to jail over census fight
An 89-year-old woman has refused to fill out the census form because weapons manufacturer Lockheed Martin processes the form.
Text size:
IncreaseDecrease
Reset
Save to Mystar
LIAM CASEY / TORONTO STAR
Order this photo
Audrey Tobias, 89, refused to fill out the 2011 census because Lockheed Martin is the company who processes the forms. She is a peace activist and against the weapons manufacturer. She goes to court Thursday and faces a fine and/or jail time.
An 89-year-old Toronto woman is willing to go to jail over Statistics Canada's choice of number crunchers.
It's not that Audrey Tobias detests numbers or math nerds. Rather, she hates the company that is processing the census data for the government agency: Lockheed Martin.
On Thursday, she will take the stand to explain to a judge why she refused to fill out the form.
"It's simple. I cannot support anything that has anything to do with Lockheed Martin," she said.
The American aeronautics and weapons manufacturer provides the software that scans the census forms using "optic recognition" software. The federal government paid the company $84 million for its work on the 2006 and 2011 censuses.
More Video
Detention Centre Tour

Elderly activist stands by refusal to fill out census
"Why can't a Canadian tech company do this work?" she asked over tea and brownies at her Thorncliffe apartment.
Lockheed was the only company to bid on the work.
When Tobias discovered the Lockheed connection, she ignored the census. A dangerous move. Ignore such forms, it says, and suffer fines and/or jail time.
But she is a peace activist — "not a pacifist!" — and a war veteran. She just couldn't associate herself with a company that builds and sells cluster bombs, missiles and the F-35 fighter jet.
A few more forms came in the mail, "reminding" her to fill out the census. She didn't. Then came a knock at the door.
"A really nice census lady showed up," Tobias said. Over tea Tobias explained her position to the woman. She thought she had a sympathetic ear.
Then came another visit. A different woman, but the same conversation over the same tea.
This time Tobias gave her a letter to take back to the census overlords, explaining in simple language that she will not complete the forms.
It read, in part: "My government is requiring me to co-operate with a company of questionable morals. I will not do that."
Then came the notice, written entirely in capital letters, that she'd been charged with a criminal offence.
At Old City Hall Thursday she faces the long arm of the Statistics Act: contravening it nets a potential $500 fine and/or three months in jail.
"What, are they going to put a little 89-year-old in jail? Well, let them," Tobias said, defiant and livid that it has come to this.
"Shouldn't the federal government face the same courts for killing the long-form census?"
Tobias also worries about who has access to Canadians' personal information, notably Lockheed Martin.
Statistics Canada officials said neither Lockheed Martin nor anyone else for that matter has access to the census data. That would require, the spokesperson said, permission from each Canadian. And no one has asked for it.
So it goes. Tobias is arming herself for the fight Thursday.
"I will not pay a fine," she said. "I will not do community service — I already do a lot for the community. So if I have to go to jail, I'll go to jail.
"I guess I should be nervous. But I'm not. Should I be? No, no, no, I shouldn't be. I'll sleep just fine tonight."
Note - October 1, 2013:
This article was edited from a previous version.
*****************************************************************
You gotta admire this woman.
She has spirit.
It seems that she isn't the only one who isn't happy about their government giving a military - industrial complex corporation census business. I mean really --do our governments ever think? Why would they allow any military-industrial firm near our personal and confidential information?
Why would they imagine this firm won't use what it processes?
I have no faith in government at all.
I don't believe that the court system is independent of our governments --not after Harper cherry picked a judge for Jessica Ernst's fracking case.
I don't believe in the RCMP since I heard they were visiting anyone who was objecting to well water on fire or the toxic emissions in their communities.
Heck the only folks I do believe in are ordinary citizens who have decided to say the heck with these clowns and are taking up the job of reinstating democracy.
Will we succeed?
Doubtful but we should still do this work.
The government--no matter who forms it--will be hard to manage.
Certainly it is even harder to manage when it is Conservative and Wildrosie but so far we haven't seen any difference with the Liberals in BC and the NDP provincial governments elsewhere.
The only ones not tainted at the federal level are the NDP and this is only because they don't have senators. The other two governing parties have hired folks who haven't turned out to be quite as reliable as citizens demand they be--and certainly our own prime minister hasn't lived up to the minor hopes we had for him.
Really it gets tiresome.
A fricking military industrial complex company like Lockheed Martin Corporation does surveillance of stay at home mummies and our federal government doesn't think that this company won't gulp up our census data and use this information against Canadians?
Tell me another fairy tale Harper and crew.
I have lived in Alberta for forty years and more and I have listened to them all.
Ms. A
udrey Tobias doesn't believe that Lockheed Martin Corporation won't use our information and certainly, I don't believe that they won't either.
You see, I have heard all the fairy tales in Alberta.
And I believed them once.
I was a child in terms of citizenship then.
Now I am all grown up.
I see that our government is not for the people but is certainly against us.
The governments we have elected have institutionalized corruption, graft, greed, cronyism and grown rich on citizens. We have been scammed, fleeced and continue to be robbed in terms of oil royalty payments. This rubbishing governance will not change until we are active in the democracy and work to hire, monitor performance and fire when necessary.
The municipal election is coming up and we will see if we have learned from our mistakes. Or whether we have simply given up.
Meanwhile in other parts of the world we have a basket of folks also not in agreement with government contracts with the military industrial complex:
http://www.theguardian.com/uk/2011/mar/18/lockheed-martin-targeted-census-protesters
Lockheed Martin targeted by census protesters
Activists to swamp US arms giant with Twitter storm and email messages to protest at firm's £150m census contract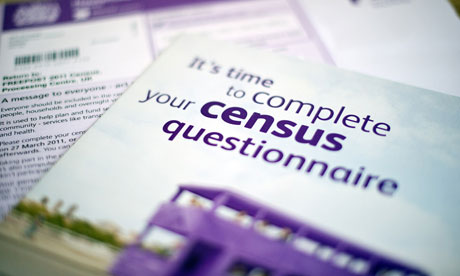 A growing number of people are planning to boycott this year's
census
amid increasing fears about data security and the involvement of arms manufacturer Lockheed Martin.
Many campaigners are angry that the £150m contract to run the census has been awarded to the American arms company while others claim the legal safeguards in place to prevent breaches in data security are "so flimsy as to be useless".
Chris Browne, from the
Count Me Out
campaign, said: "The more people who find out about the involvement of the world's largest arms producer in our census, the more civil dissent we will witness, and the bigger the campaign will get."
Protesters held a day of e-action today in which people were urged to swamp Lockheed Martin
a "Twitter storm" and email messages
detailing the minutiae of their day. Hundreds more are expected to take part in protests across the country on Saturday, with many saying they are willing to risk a criminal record and a £1,000 fine by refusing to fill in the 32-page questionnaire.
"I have no objection to the census itself because I recognise that it has served an important purpose historically," said Emma Draper, an anti-arms trade campaigner from London:. "However, I think it is outrageous that the government can get away with paying a huge arms company millions of pounds in order to process data which is supposed to be of benefit to public services and people's welfare."
Lockheed Martin, which makes Trident nuclear missiles and F-16 fighter jets, won the £150m contract in 2008. A spokesman for the Office of National Statistics defended the company's involvement, stating it was "a major supplier of non-defence-related services for the public sector".
An ONS spokesman said: "The contract for census processing was awarded to Lockheed Martin UK – not Lockheed Martin US – in August 2008. Lockheed Martin UK offered best value for money in an open procurement under European law and the EU procurement directives were satisfied."
Symon Hill, writer and associate director of Christian thinktank Ekklesia, said many people remained unhappy about the decision and that he would be among those not be filling out the census. "Lockheed Martin is a company that has armed dictatorships around the world that has played a heavy role in the disastrous wars in Afghanistan and Iraq... I have reflected at great length. I have not taken this decision lightly but I feel that being asked to fill in the census is being asked to co-operate with an arms company and, as a Christian and as a pacifist, that is something that I feel I can not do in conscience."
Data from the census forms, which need to be completed by 27 March, is sent to a secure plant in Manchester and then to Titchfeld, Hampshire, for analysis. It is owned by ONS and a spokesman said it remains confidential for 100 years.
The government uses the information to award billions of pounds in grants and a boycott would cause widespread policy and funding difficulties. Councils would be hit hardest, potentially missing out on hundreds of millions of pounds if large numbers of people are not counted.
A spokesman for the ONS said: "The census ... is a unique snapshot of the population on a single day and is vital for your local community."
Lockheed Martin does more than 60% of its work for the US defence department and assists more than two dozen American government agencies. It is also reportedly involved in surveillance and data processing for the CIA and the FBI.
Campaigners fear that because it is a US company and therefore subject to the Patriot Act, which allows the US government access to any data in its possession, US authorities could have access to personal data on the UK's entire population.
The ONS has dismissed this claim, stating: "Under the contractual and operational arrangements we have put in place, no employees of Lockheed Martin UK or of its US parent or of any other US company will be able to access personal census data. The US Patriot Act could not therefore, be used to access such data." The spokesman added that a recent independent review had declared: "the public can be assured that the information they provide to the 2011 census will be well protected and securely managed".
Douwe Korff, professor of international law at London Metropolitan University, has questioned the security arrangements, warning that the "legal safeguards against breaches of confidentiality are so flimsy as to be useless"
.
"In a democracy under the rule of law, one should not have to rely on blind trust in the authorities; the law should guarantee restraint," he wrote in a recent paper. "However, the law that applies to the census data shortly to be collected does nothing of the sort. It does not stand in the way of the UK police, or intelligence services, or indeed foreign law enforcement agencies and secret services, seeking access – not just in exceptional cases but for general 'trawling' or 'fishing'."
Humanist protest
In a separate challenge to the 2011 census, the British Humanist Association says the wording of the only optional question – "What is your religion?" – is biased and will give "a wholly misleading picture of religiosity in the UK".
Naomi Phillips of the BHA said: "Every other social survey, including the British Social Attitudes survey, asks non-leading questions on religion and has found the number of non-religious people to be at around 30-50%.
"But this wording is hugely biased, assuming people have a religion. In the 2001 census the same wording was used and it found more than 70% of people identified as Christian. This cut the number of non-religious people, according to other surveys, in half."
She said the question was placed in the section on culture and ethnicity in the census and so encouraged people to "think of themselves as 'white, British, Christian' or whatever, which merges ideas of culture, ethnicity and race".
The BHA has run an advertising campaign urging people to tick the "no religion" box on the census, initially with the slogan: "If you are not religious for god's sake say so."
The original posters were refused on buses and at railway stations after the Committee of Advertising Practice advised they had the potential to cause "widespread and serious" offence, and the slogan was changed, on all but two billboards, to: "Not religious? In this year's census say so."
The campaign has 6,500 followers on Facebook and more than 3,000 pledges of support on its website.
***************************************************************
It is clear to me that for obvious reasons the USA does not enjoy the full confidence of the citizens of other countries who like Ms.

A

udrey Tobias--fear the uses of illegal usurption of this data. It is an appropriate fear because we no longer believe our governments. In Alberta for example, we have been shown over and over again ---that they have no duty to keep citizens safe--they will even happily use human subjects for fracking and water contamination projects without their knowledge or consent (think of Rosebud, Alberta). I have yet to find any environmental testing results on the current CNRL leak in Cold Lake and I have to wonder if they simply dip a finger into the bitumen spills and say "Yah, that's toxic all right."
Besides the fact that we have no real guarantees of our data being safe in the hands of the USA which like Canada is using the terrorist threat to clamp down on citizens for convenient reasons such as to decrease dissent to energy projects like fracking that haven't proved to be as popular as they would like---there is the problem of money going out of our countries to enrich another country's military industrial complex giants.
I'd say because the connections between Lockheed Martin Corporations and the bigwigs in our federal government and in the British government are pretty tight and so they get first crack at the jobs.
I mean if they can't get the private sector to do this job then the federal government of Canada should do this job in-house and not P3 it out. Folks in Britain seem to agree that this sort of outsourcing is not only dangerous but expensive and without any sort of job gains for the country:
"I have no objection to the census itself because I recognise that it has served an important purpose historically," said Emma Draper, an anti-arms trade campaigner from London:. "However, I think it is outrageous that the government can get away with paying a huge arms company millions of pounds in order to process data which is supposed to be of benefit to public services and people's welfare."
**********************************************************
Why not make jobs for folks in the country where the work is and keep the money in the country? All these questions and no answers.
There is some indication that no one else bid on the work in the private sector in Canada. Well then so what? Get the folks in the federal government to do the job. Keep the jobs and money in Canada and forget about giving our money and data to the USA.
We're not the Republicans yet Mr. Harper and we aren't going to become part of the USA.